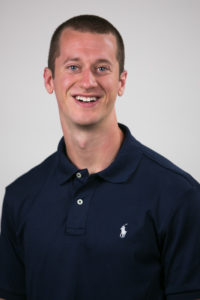 We're excited to welcome Andrew Mitchell to the Mt. Salus family this year! We asked him to share a bit about himself and what brought him to Mt. Salus.
How long have you been teaching and coaching?
I've been teaching and coaching for 4 years.
Where did you first start teaching and coaching?
I got my start at Jackson Prep.
What brought you to Mt. Salus?
I was drawn to the opportunity to teach and coach in a Christian school setting combined with the opportunity to be involved with non-profit organization Active Impact International.
What will you be teaching at Mt. Salus?
I will be teaching Bible classes, Old and New Testament, and will also serve as the Geography/ Health education teacher for the 9th grade
What are you looking forward to accomplish at Mt. Salus while here?
I look forward to seeing students grow in their knowledge and passion for the Lord through His Word. I also desire to see the athletic programs continue to succeed and positively impact our students.
As a basketball coach, how do you see God using this gift in your life?
I primarily see basketball as a tool to get into the lives of young people to impact their lives for the Lord Jesus.
Besides Mt. Salus, and since your moving to Clinton, what other areas do you hope to get involved?
Combined with my opportunity at Mt. Salus, I will be involved in a non-profit organization called Active Impact International. The mission of Active Impact is to actively impact and outreach the world for Christ. We plan to do this through youth sports, short term mission trips, and community counseling. I'm excited to serve as the sports director for this group and look forward to seeing how the Lord can use Active Impact to make a difference in the lives of those in Clinton and beyond.